We're combining vintage and new equipment to create our dedicated rehearsal space. 
The vintage Peavey PA, Yamaha P-80 keyboard, and Mackie board still work perfectly, 
but the cables…RIP! 
Quick trip to Guitar Center solved the problems.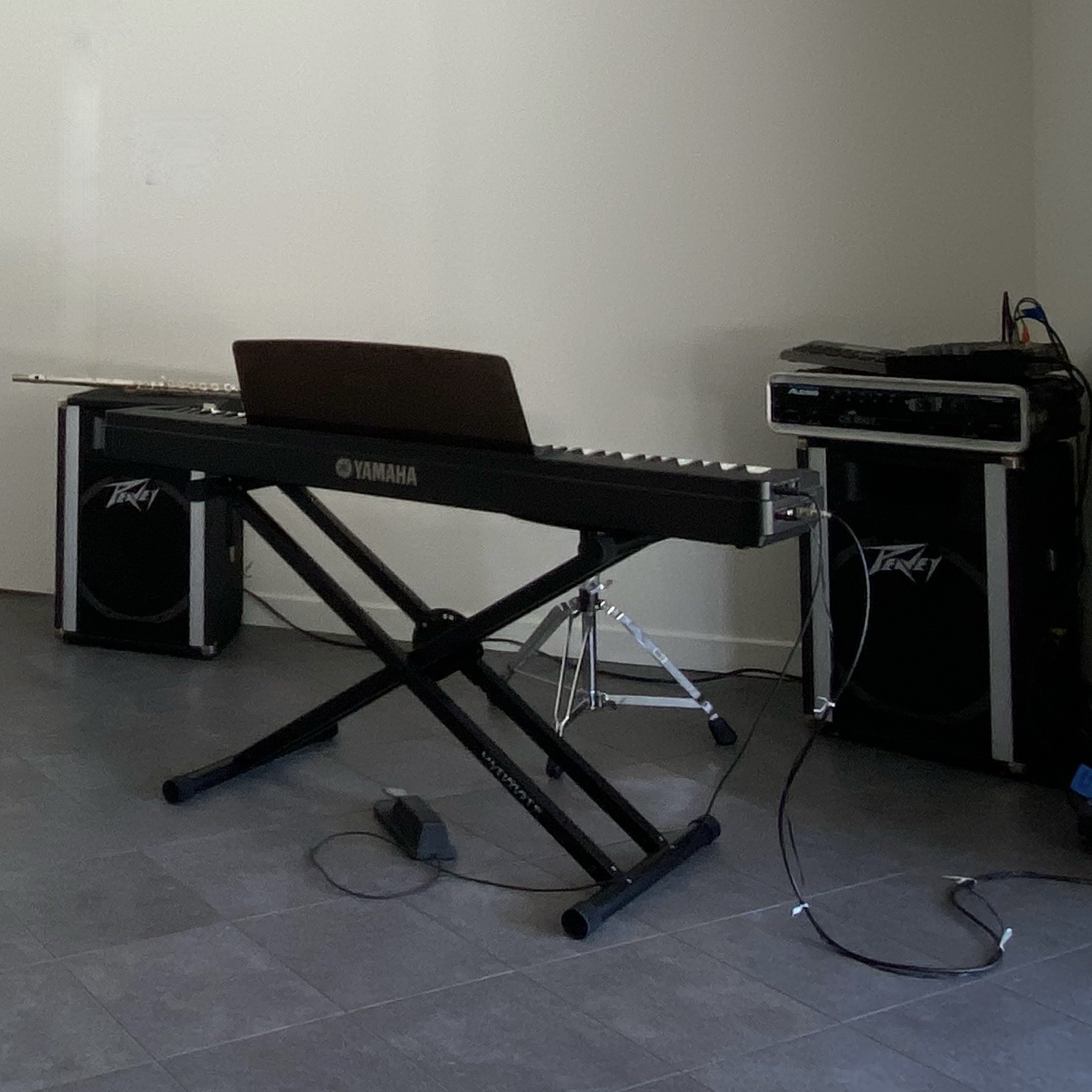 NEW equipment includes the Musser M55 Vibraphone. 
So much fun to create a space JUST for music! Stay tuned for more.